7 Acupressure Points To Cure Diseases.
Nowadays, it is very common to hear words like stress, restlessness, anxiety, headache, or other types of pain in the body. With all these pains, dependency on medicines is highly increased. Although these medicines give almost instant relief but also come with side effects. This dependency on medicines in a long run is too dangerous for our bodies.
So, the question is, how to get relief from pain without getting dependent on medicines? Our Ayurveda tells about some techniques that work magically to relieve various kinds of pain. This magical technique is Acupressure.
Here, I am going to tell you about 7 Acupressure Points To Cure Diseases.
7 Acupressure Points To Cure Diseases
Before discussing the 7 Acupressure Points To Cure Diseases, let us understand what is acupressure. So, in very simple language, acupressure is a kind of therapy that works on the principle of pressure. This technique works on the basis of life energy that flows through the meridians in the body.
Meridians: There is a vast network of energy pathways that are constantly circulating throughout our body. These pathways are meridians and play important role in our health and vitality.
These meridians consist of a series of acupressure points. So, these are the points where physical pressure is applied to clear the blockage and restore the energy flow. Further, the proper energy flow gives relaxation and relieves the pain.
Indeed, many people are turning to these 7 Acupressure Points To Cure Diseases as they don't have any side effects. And I am very happy to tell you that these 7 Acupressure Points To Cure Diseases are not only helpful for pains but also very good for your hair and skin.
Heal Yourself With These Pressure Points
There are 7 Acupressure Points To Cure Diseases in your hands. Let us know their name, their location, and the way you can use them for healing. So below are the 7 Acupressure Points To Cure Diseases:
Heart 7.
Small Intestine 3.
Lung Meridian.
Inner Gate Point.
Outer Gate Point.
Wrist Point 1.
Hand Valley Point.
Heart 7 Pressure Point
This Heart 7 Pressure Point is located in the crease of your wrist. It lies in line with the space between your ring finger and your little finger.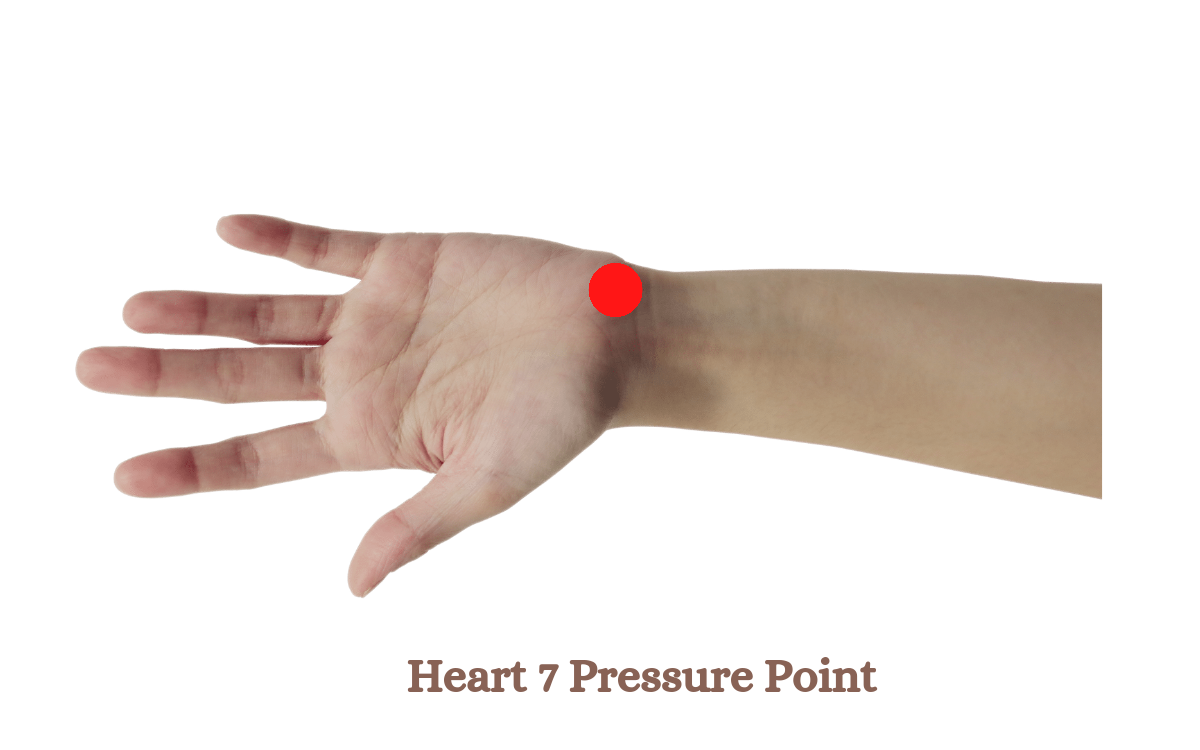 Moreover, there is a bone directly in line next to this pressure point. So, applying gentle pressure to this spot may protect against anxiety, insomnia, heart palpitations, and depression.
Small Intestine 3 Pressure Point
The small intestine 3 pressure point is located at the outside part of your hand, right on the edge. Furthermore, this point lies in the depression of your hand just below your little finger.
Thus, putting firm pressure on this point is thought to relieve neck pain, earaches, and headaches that occur at the back of your head.
Lung Meridian Pressure Point
Indeed, you can find your lung meridian pressure point by looking at the edge of your hand. It runs from the tip of your thumb down along the side of your hand, ending just beneath the crease of your wrist.
Run your finger along this line. If you find a sore spot along this line, you should gently massage it until it feels better. Consequently, it will relieve any cold symptoms, such as chills, sneezing, runny nose, and sore throat.
Massage Treatment For Healing
Inner Gate Point
The inner gate point can be found in a spot on the crease of your wrist. Next, hold out your hands as if you are receiving a gift, with your wrists together. Then, take one hand and feel about 3 centimeters out from where your wrists were touching in the middle.
Massage this point firmly with your thumb. Consequently, this will improve your digestion and relieve any nausea or stomach pain.
Outer Gate Point
The outer gate point can be found between two tendons on the backside of the arm. Further, place three fingers from your other hand above your wrist.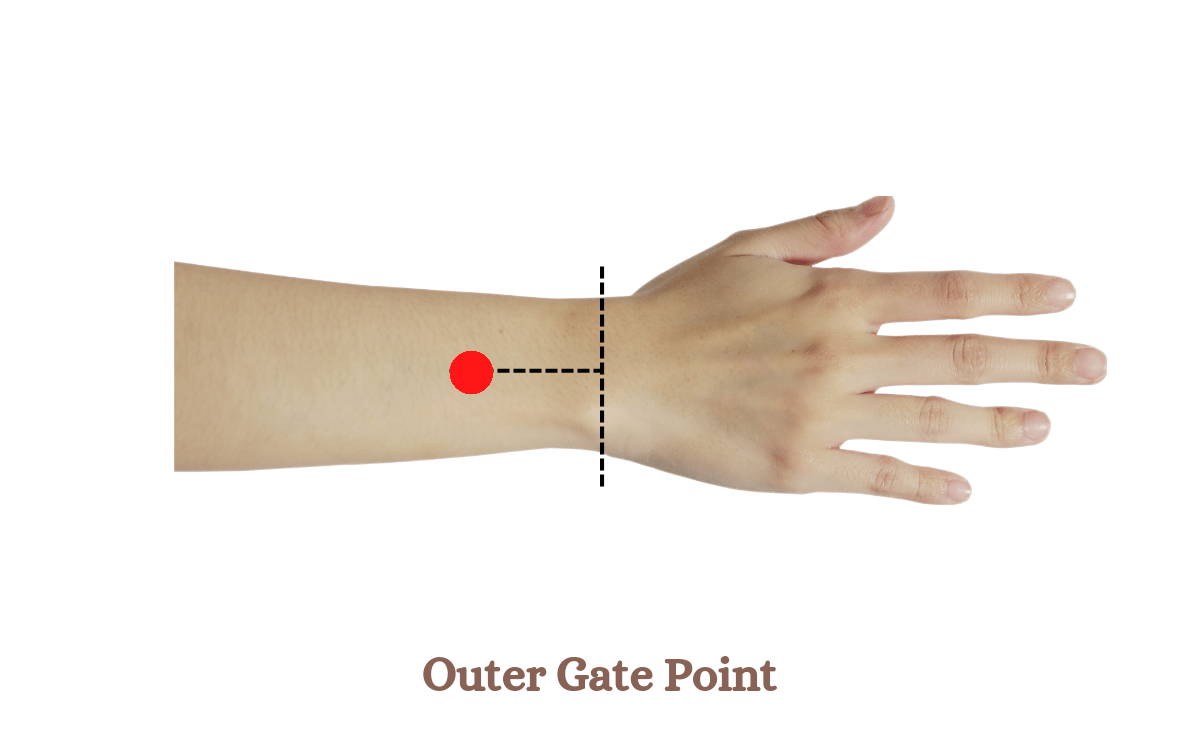 Now, use those fingers to apply firm pressure to this part of your hand to potentially give your immune system a quick boost.
Thus, applying pressure to this part of the hand could give you a rush of energy.
Wrist Point 1
You can find your wrist point 1 on your wrist. Next, run a finger down your little finger to your wrist crease, keeping it in line with your finger. Now you have found the point.
Further, firmly pressing on your wrist point 1 regularly may help promote happiness by regulating your emotions.
Hand Valley Point
The hand valley point can be found in the firm skin between the thumb and index finger.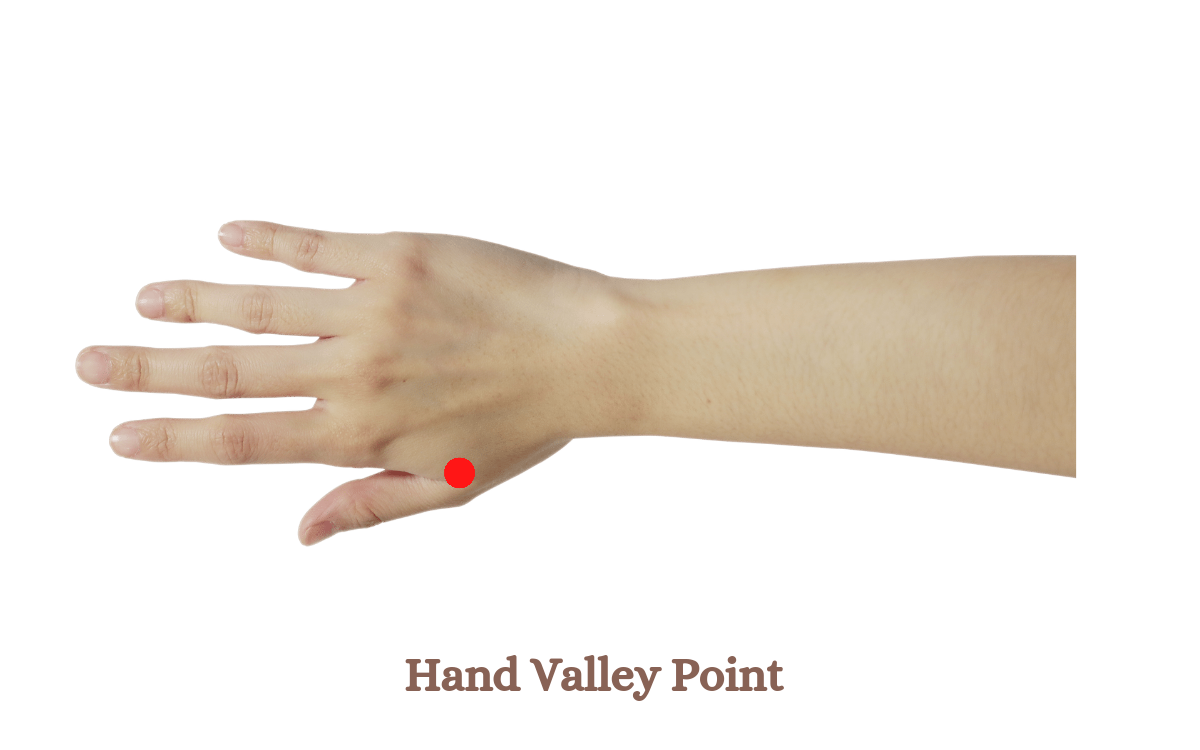 Now, applying firm touch to this pressure point may help reduce stress, as well as alleviate migraines, toothaches, shoulder tension, and neck pain.
Is Acupressure Alternative For Medicine?
To be honest, you have to visit a doctor if you are suffering from any serious problem. You can ask the doctor about using acupressure if it can help in your case. Because acupressure does not have any adverse effect on your body. In addition, it can help you heal faster.
So, use these 7 Acupressure Points To Cure Diseases. Along with this, you should practice yoga and meditation on a daily basis even if you are fit. No one can deny The Importance Of Meditation In Daily Life. With this, I wish you happiness and good health.
Keep reading my blogs and Stay Happy, Healthy, and Motivated!